Grape Suede With Pale Pink Rectangle, 30 x 40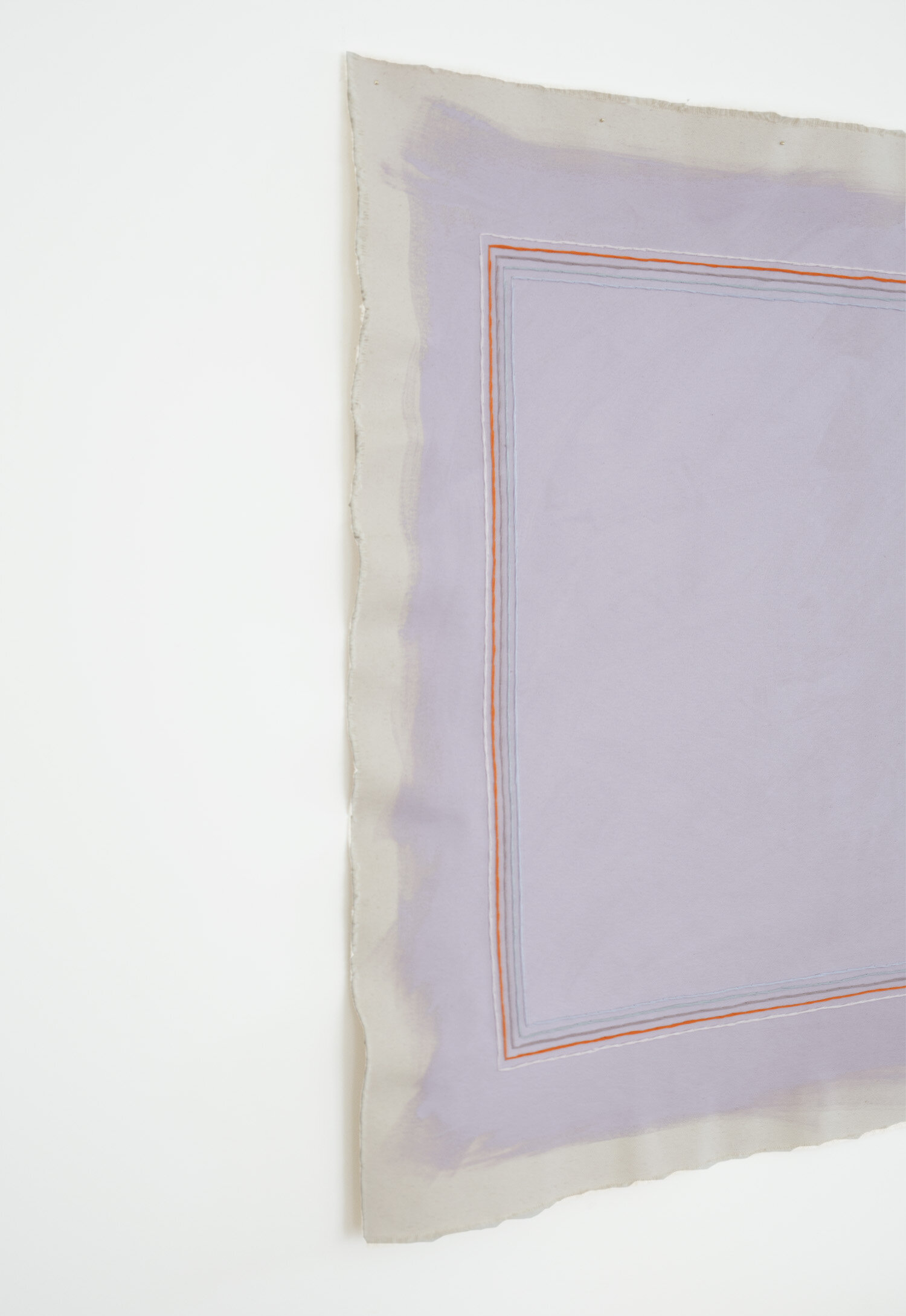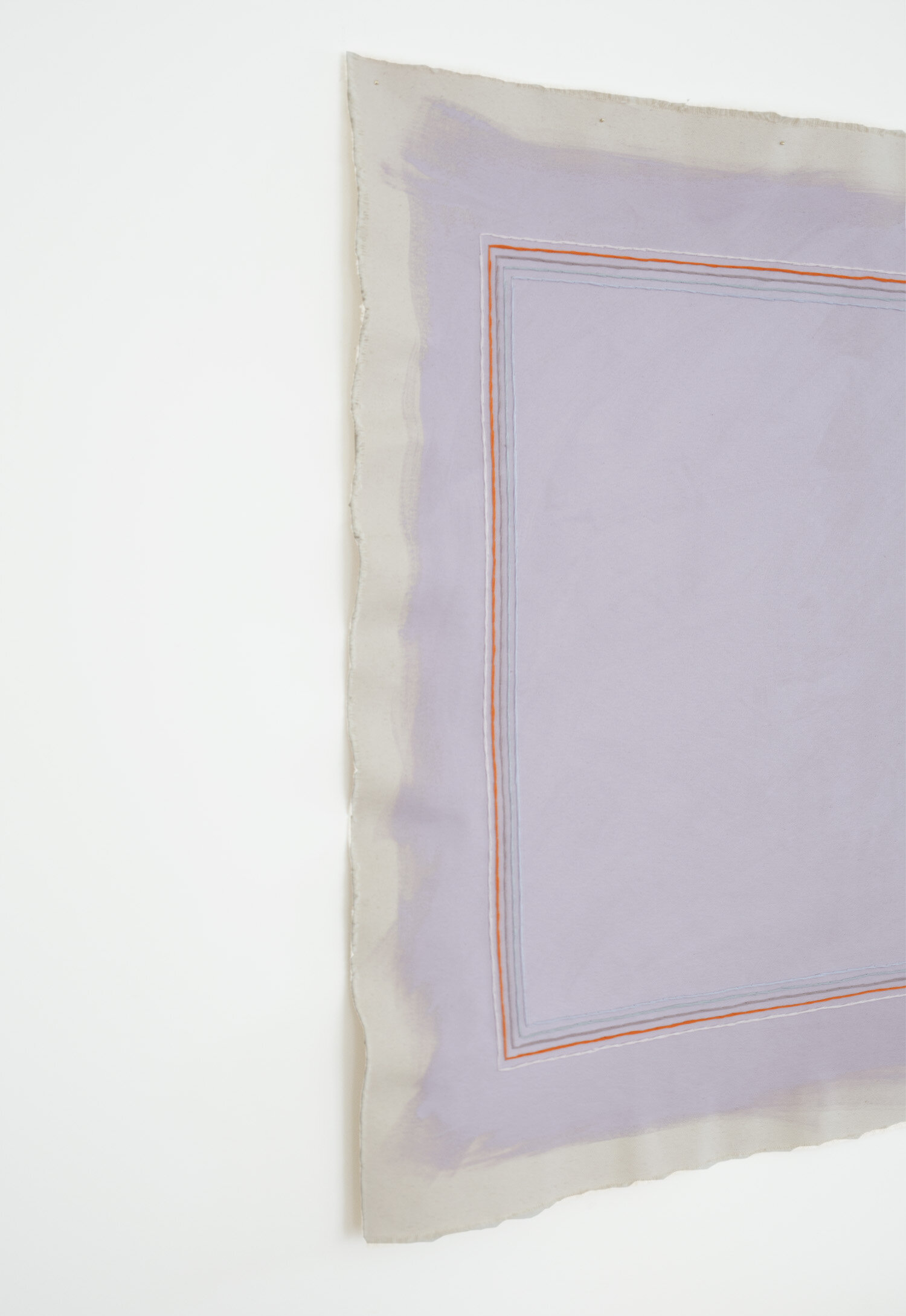 Grape Suede With Pale Pink Rectangle, 30 x 40
'Grape Suede With Pale Pink Rectangle' | 30 x 40 in.
Acrylic paint, thread and brass tacks on raw canvas. Signed and dated on reverse.

In a balance of rigidity and looseness, linear embroidery contrasts with spontaneous brushstrokes and warping canvas. This is a raw-edge tapestry style painting meant to hang freely - a quiet act of rebellion against the buttoned-up side of the art world. Tapestry paintings bring to mind banners and flags, signs of spirit and conviction.
This painting comes with small visible brass tacks along the top (aptly so, since these pieces are about getting down to essential materials). You will also receive simple instructions on how to tack painting to the wall. Canvas curves and flexes organically, but will stay loosely in place with additional hidden tacks along sides and bottom.


Note Colors are represented as accurately as possible, but may appear slightly different in person due to screen variations. Please see shipping + return policies before placing your order.

Artist retains all rights to artwork for reproduction.


If you're drawn to this style, but would like a more traditional stretched canvas, please get in touch and we can discuss commissioning a similar piece.